A Midsummer Night's Dream and As You Like It (2011)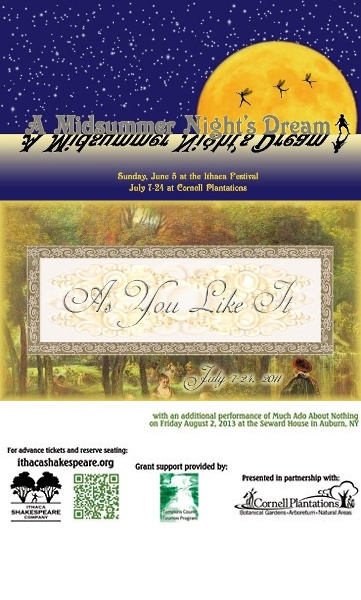 In July 2011, the ISC achieved a long-standing goal of presenting two shows in rotating repertory for our summer season. And what better way to start than with two of Shakespeare's most beloved comedies?
See some photos from the shows
See comments from our audiences about the shows
First, there was...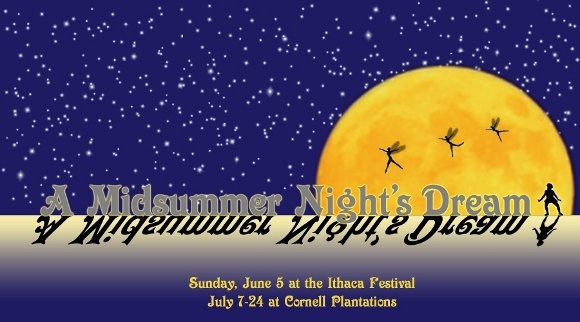 Shakespeare's most popular and magical play, and perhaps the most perfect theatrical comedy ever written!

Quarreling lovers, feuding fairies, a mischievous hobgoblin, and a hapless band of wanna-be actors come together in the forest, with hilarious results...
A Midsummer Night's Dream

Premiering at the Ithaca Festival
June 5 at 4 pm

Then at Cornell Plantations
July 8, 10, 14, 16, 22, and 24 at 6 pm
In rotating rep with...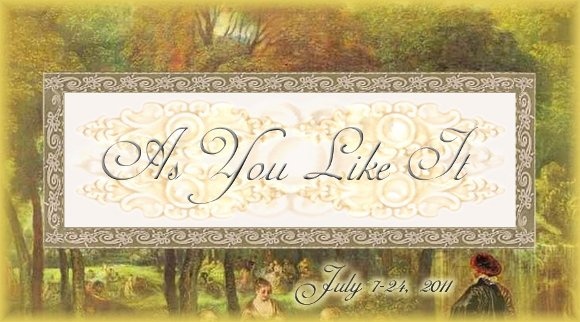 A good duke exiled by his evil brother...

A noble young man banished from his home...

A brave and brilliant young woman who follows him into the forest...

The second most famous speech in all of Shakespeare...

Country rustics and courtly sophisticates...

A love quadrangle...

A woman pretending to be a young man pretending to be a woman...

A wrestling match, a fight with a lion, a Greek goddess, and a role that Shakespeare himself may have played...
As You Like It

At Cornell Plantations
July 7, 9, 15, 17, 21, and 23 at 6 pm
Want to know a little more about our plans for these shows? Check out the "Why?" page.
Need more details or a map to the performance site? Check our "Show Info" page.
Want to see some pictures from the Ithaca Festival performance and parade? Click here.

Grant support for these productions provided by: