Education
Coming Summer 2015:

Kids' Shakespeare Camp and Show
Let your kids learn about Shakespeare and the performing arts in the most exciting possible way!
In this week-long training program for ages 8-13, a group of professional actors will lead your kids through an exciting exploration of what it's like to perform Shakespeare live!

Give your kids a chance to experience Shakespeare as a living, breathing art form, completely relevant to our lives today, meant to be performed on stage in front of an audience — rather than a dusty set of confusing words in a book they're forced to read in school.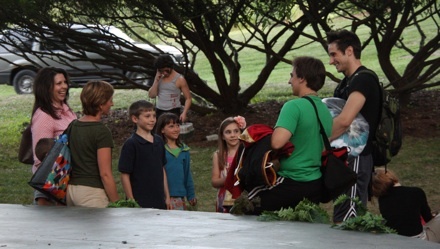 ISC actors are always besieged by kids after a show. Let your kids become part of the excitement!

Your kids will learn:
How to explore Shakespeare's words and make them their own
Voice, movement, and stage combat skills
Improv games, creative exercises, ensemble acting, and team-building
A much deeper appreciation for the full range of Shakespeare's art
In addition, they'll get a great behind-the-scenes look at the preparations for ISC's summer productions.

And the best part is: at the end of the class, your kids will get to perform a selection of Shakespeare scenes chosen just for them — on the ISC stage at Cornell Plantations, in front of the ISC's audience, during the first weekend of ISC's summer shows!

This will be a unique opportunity for your kids to learn about Shakespeare in an active, exciting way, from a group of professional actors who are doing it for real.
If you have questions, please send us an e-mail. More information will be coming soon.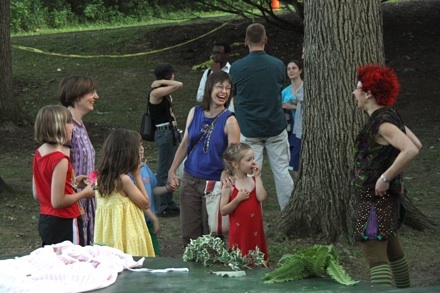 More young Shakespeare fans meeting the Puck!