Education
Kids' Shakespeare Camp
July 2016
Let your kids learn about Shakespeare and the performing arts in the most exciting possible way!
In this week-long training program for ages 8-13, professional actor and teacher Theo Black will lead your kids through an exciting exploration of what it's like to perform Shakespeare live!
Your kids will learn:
How to explore Shakespeare's words and make them their own
Voice, movement, and stage combat skills
Improv games, creative exercises, ensemble acting, and team-building
A much deeper appreciation for the full range of Shakespeare's art
And the best part is: at the end of the class, your kids will get to perform a selection of interwoven Shakespearean scenes on the ISC stage at Cornell Plantations, in front of the ISC's audience, before one of ISC's regular performances!

Give your kids a chance to experience Shakespeare as a living, breathing art form, completely relevant to our lives today, meant to be performed on stage in front of an audience.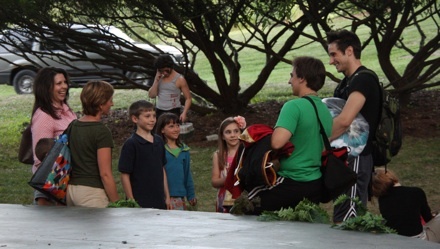 ISC actors are always besieged by kids after a show. Let your kids become part of the excitement!
The camp will be taught and directed by Theo Black, a member of Actor's Equity Association who received his MFA from The Shakespeare Theatre's Academy for Classical Acting in Washington, D.C. He has performed with The California Shakespeare Theatre, Lake Tahoe Shakespeare Festival, Illinois Shakespeare Festival, and others, and has been a teaching artist with the Hangar Theatre and ActingOutNY, as well as teaching and coaching at both Ithaca College and Cornell University.
The 2015 camp was a great success. Watch this site and our Facebook page for details about the summer 2016 camp!

In the meantime, if you have questions, please e-mail the instructor, Theo Black, at coachtheoblack@gmail.com.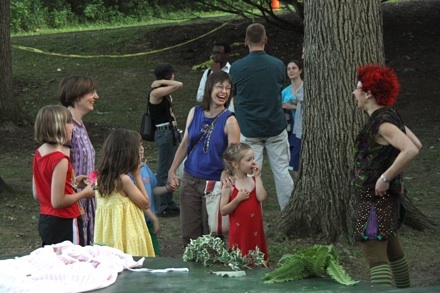 More young Shakespeare fans meeting the Puck!