The Best of Shakespeare: The 2021 Yorick Awards (2021)
This Summer...
It's awards season in Ithaca!
Get ready for...The Best of Shakespeare: The 2021 Yorick Awards!
An all-new, all-Shakespeare awards show where:
You chose the awards categories!
You chose the nominees!
We perform them online this summer!
Then you choose the winners!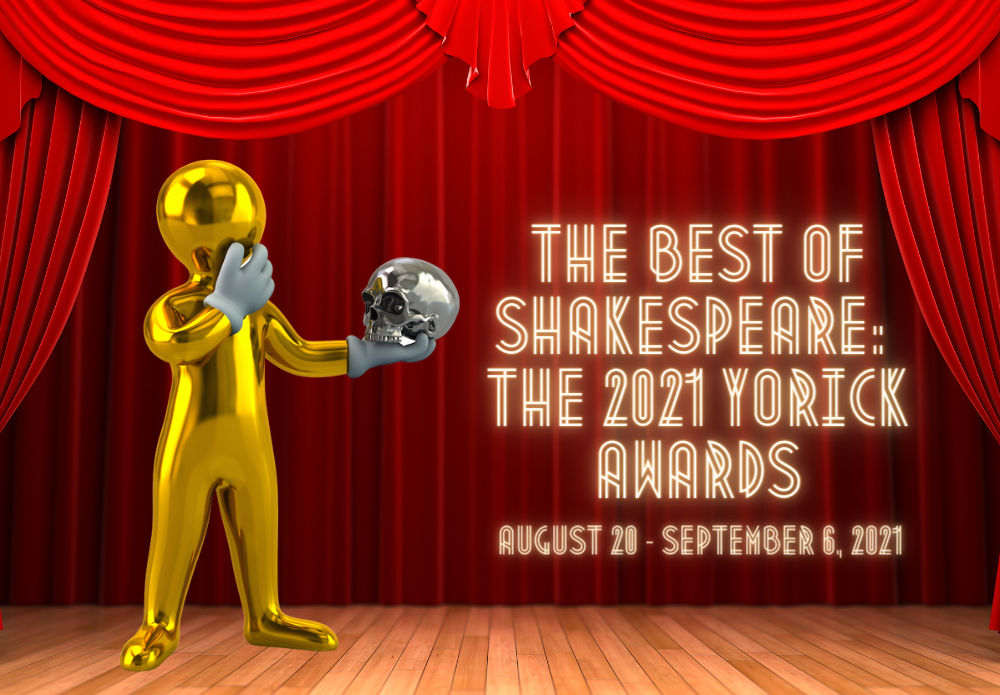 Have you ever pondered...
What's the funniest scene in all of Shakespeare?
Who is Shakespeare's best villain?
This is your chance to definitively answer these questions -- and more!
We got the ball rolling by proposing a number of awards categories, with several nominees in each. Then we opened it up to you to help us narrow down the field to the categories and nominees you most want to see.
Your top category choices were:
The funniest scene in Shakespeare
Shakespeare's greatest female character
Shakespeare's greatest villain
The play we've never performed that you would most like to see us do
Our online production this summer will feature the scenes and characters you chose. You watch them -- then vote for the final winners! Click the links above to get tickets, learn more, watch the show, and cast your votes!

ISC's programs are made possible by the New York State Council on the Arts with the support of the Office of the Governor and the New York State Legislature.