Summer 2016: Henry VI / Twelfth Night (2016)
When:
All performances begin at 6 pm at Allan H. Treman State Marine Park.
Week 1
Thursday, July 7: 12th N
Friday, July 8: H6
Saturday, July 9: H6
Sunday, July 10: 12th N
Week 2
Thursday, July 14: 12th N
Friday, July 15: H6
Saturday, July 16: 12th N
Sunday, July 17: H6
Week 3
Thursday, July 21: H6
Friday, July 22: 12th N
Saturday, July 23: H6
Sunday, July 24: 12th N
Where:
The summer 2016 performances will be held at Allan H. Treman State Marine Park, on Route 89 near the Hangar Theatre. See a map and directions to the site.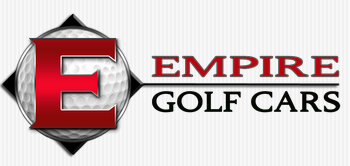 The Bard Buggy
The Country Club of Ithaca aided us in securing a very generous donation of an Empire Golf Car that we can use to shuttle mobility-impaired patrons between the parking area and the performance site for all performances from July 14 - 24th! Look for it at the edge of the parking lot closest to the grass!
Cost:
General Admission: $15
Reserved Seating: $25
Student/Senior Discounts available at checkout
For children 5 and under, general admission is free
General admission tickets can be purchased online by credit card or at the entrance by cash or check.
Reserved seating must be ordered in advance online. For reserved seating, we will set up and reserve a seat for you in the first two rows of chairs closest to the stage. The chairs we set up for you will be simple metal folding chairs, but you are welcome to bring your own lawn chairs and switch them out when you arrive. Please arrive at least 5-10 minutes before the performance begins to be sure you can be seated without disrupting the performance.
What to bring:
Lawn chairs, blankets, picnics, etc. Food and drink is welcome as long as you clean up after yourself when you leave.
If the weather is cloudy, you may wish to bring an umbrella or rain coat. Performances will continue during most weather, but may have to be stopped (at least temporarily) if severe weather or thunderstorms develop. We will try to continue the performance after the storm has passed if possible.
Photography:
Audience members are welcome to take non-flash still photographs for personal use only.
Video recording, audio recording, and flash photography are prohibited.