Productions
Our Outdoor Theatre at Cornell Plantations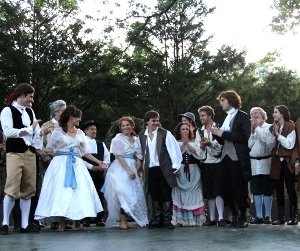 In the summer, the ISC performs outdoors in Jackson Grove, in the F.R. Newman Arboretum at Cornell Plantations (near the ponds and sculpture garden).
Get driving directions to the Caldwell Drive entrance to the Arboretum.
On the map below:
Jackson Grove (performance site)
Parking
Forest Home Drive entrance
Caldwell Drive entrance
Additional information is available from the Cornell Plantations Visitors Center at 607-255-2400.