Thursday-Friday-Saturday, February 19-21, 2015
7:30 pm at the Hangar Theatre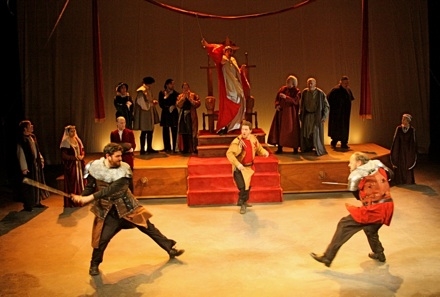 Only three performances left of the first production in ISC's epic sequence of Shakespeare's history plays. See some photos and some of the things audiences are saying about the show below:
"Excellent performance! It was great that the play started with a nice explanation of who's who and the family tree. That really helped as the play has many characters. Richard's soliloquies in the last act were phenomenal. Even though the events happened 600 years ago and the play is 400 years old it is very relevant to modern times where the old order is being swept away in many countries but the incoming rulers struggle to cope with the challenges of ruling."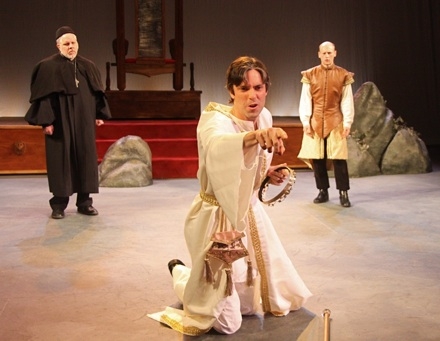 "The performance was excellent. Earnest acting, swift pacing. Directed in a style that made it easy to follow the many characters and understand the multiple scene locations."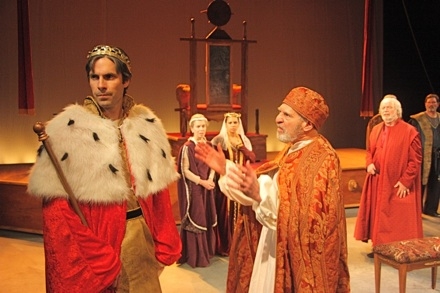 "Loved it. The family tree in the beginning was helpful. Great costumes."
"Nicely done! I particularly enjoyed the introduction of the characters at the beginning of the play. Would have been an entirely different (and worse) experience without that."
Tickets can also be purchased by calling the Hangar Box Office at 607-273-2787 and at the door.

The Ithaca Shakespeare Company · Ithaca, NY 14850 · info@ithacashakespeare.org