Tonight is the final performance of Henry VI: A Tiger's Heart — an epic, three-plays-in-one adventure that has never been performed before and may never be performed again. Not only is it a fast-paced, thrilling ride on its own, it also sets up many of the conflicts and events in Richard III, the grand finale of our Shakespearean game of thrones, coming in February to the Hangar Theatre.
Don't miss this unique theatre experience in our beautiful new location by the lake!

"If you haven't seen Henry VI be sure to make it to the final performance. History came alive in this production, and there was never a dull moment. I now want to read all about the War of Roses. I very much enjoyed the rousing performances given by York and Henry VI. The program notes were so very useful, as was the role of the "Chorus" who kept our understanding high (and also provided several moments of levity!) Another highlight was Young Clifford's famous speech. Loved every moment!"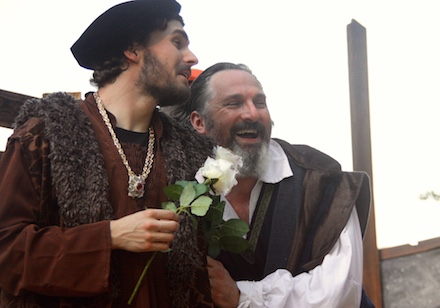 Tickets on sale now or available at the door




When Henry V dies and leaves his young son on the throne, the divisions in the kingdom break open and England erupts into civil war. The Wars of the Roses pit the house of Lancaster against the house of York — one led by one of Shakespeare's most formidable women, and the other driven by the ominous rise of the future Richard III.

Drawing on material from all three parts of Shakespeare's Henry VI, this sweeping epic features the first appearance of Richard III, two of Shakespeare's strongest women in Queen Margaret and Joan of Arc, the scene that gave birth to the phrase "the Wars of the Roses," a popular rebellion with the slogan "Let's kill all the lawyers!", and some of the most thrilling and intense conflicts that Shakespeare ever created.
Twelfth Night
Final Performance: July 24 at 6 pm
Tickets on sale now or available at the door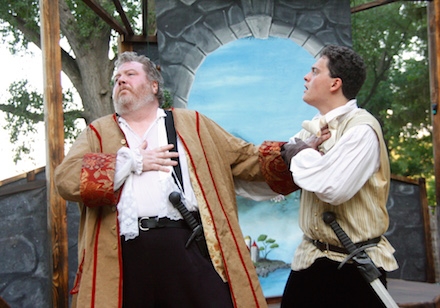 An exploration of love in all its forms, the crowning glory of Shakespeare's romantic comedies is a richly layered and endlessly entertaining play. Hilariously funny and deeply romantic, Twelfth Night features: a shipwreck, a clever heroine in disguise, twins that no one can tell apart, multiple cases of mistaken identity, a lovesick count, a lovesick countess, a pair of drunken pranksters, a duel (sort of), a pair of yellow stockings, a pirate, a fool, a madman, a bunch of lovers, a bunch of songs, one of the greatest practical jokes in all of literature, and a whole lot of smiling!

All performances at Allan H. Treman State Marine Park, on Route 89 behind the Hangar Theatre.

The Ithaca Shakespeare Company · Ithaca, NY 14850 · info@ithacashakespeare.org