This is the final weekend of ISC's 2015 summer season! Audiences are continuing to rave about both shows:
"What a wonderful production. The cast is strong. The physicality of the young lovers added to their comedic scenes. Cheers to the choreographer here. Oberon and Titania were excellent. Both of these actors were great at delivering the Shakespearian verse. Oberon completely captured the raw power of his character. Titania was enchanted and enchanting. Bottom was hilarious! Puck was otherworldly. In all, a magical night."
"Excellent! Exceeded expectations. My husband said it was the best version he's seen and he's seen it more than a dozen times."
"Fantastic performance, it was uproariously funny. The lovers and the Rude Mechanicals were fantastic!"
"The actors were so funny. Really top notch performance by all. The spirit of camaraderie was evident. The slow-mo fight scene was awesome. The fight choreography in particular was super well done. We had a wonderful time."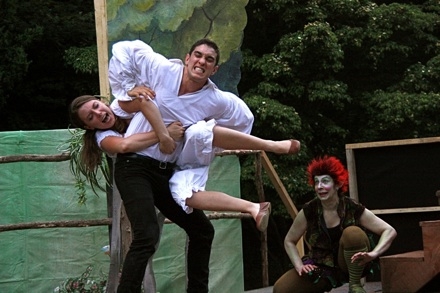 "We thought the performance was superb. It was my middle school daughter's first exposure to Shakespeare, and she LOVED the play. I am glad that her first experience of Shakespeare's work was so positive, thanks to you. She wants to come back and see another play, and we will! I have seen Shakespeare at Stratford, Ontario, and your performance was comparable."
"Really engaging, well-acted and conceived. It was terrific."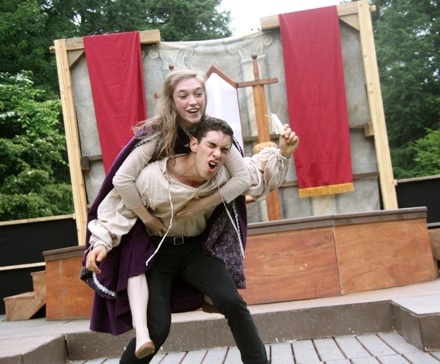 "Wonderful! I wasn't familiar with the play beforehand, but you did an excellent job of making it clear. Given that the material was so complicated, this was quite a feat! The acting was stellar (I particularly loved Falstaff and Prince Hal), and the direction kept me engaged from start to finish. Another wonderful show. Keep being fabulous."
"So easy to follow and understand. The actors were so eloquent and expressive both in voice and body. There was plenty of humor in a play that could be very dry. Loved it."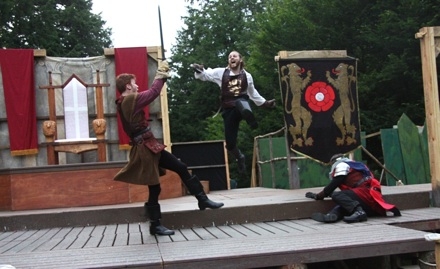 "Well acted, enjoyable, understandable. I appreciated the careful attempts, in both program and on stage, to debrief us on the background history and personages."

Don't miss your last chance to see these shows!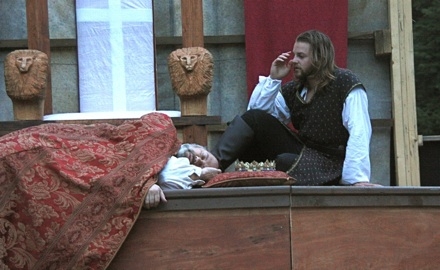 The Ithaca Shakespeare Company · Ithaca, NY 14850 · info@ithacashakespeare.org