This weekend is your last chance to see the shows that audiences are raving about...
"Wonderful!! I haven't laughed that much in awhile. The performers were just stunning - enough to keep my 5 year old totally enthralled for the entire performance."

"The actors were the best ever. Every single one was talented and played their part perfectly. I will definitely come again."




"We loved it! Fantastic show, with fabulous acting. Loved the costumes and set, too. We liked this new location even better than the former one. Sitting by the lake was a beautiful bonus!"




"It was fabulous! Well directed, great casting, wonderful actors. Exceeded all expectations...overall a delightful, entertaining, fun, pleasant experience. Bravo!"
This adapted version of all three Henry VI plays has never been performed before...and may never be performed again! Don't miss your last two chances to see this epic production!

"We could not believe the acting, the heart, the professionalism, the sets, the costumes...I am going to be a permanent subscriber to this treasure of a company. Cannot recommend highly enough."




"Fascinating - acting enjoyable, swordplay thrilling - and Richard deliciously ruthless as foreshadowing. Divine location - gorgeous, shady, breezy."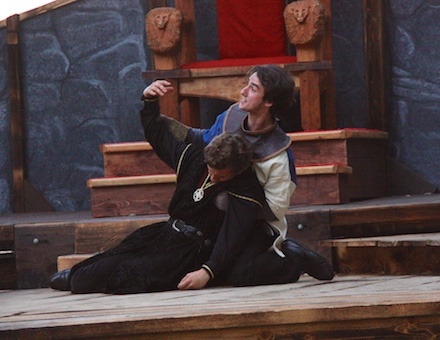 "The performance was excellent. Well cast, well costumed, great set. I really like that it held to 2 hours. Thank you for condensing the three shows. Well done. The notes in the playbill made it easy to follow what was happening."

Ushers are still needed for the final performance of Twelfth Night on Sunday, July 24. See the show for free! Sign up to be an usher here.

Twelfth Night
July 7, 10, 14, 16, 22, 24 at 6 pm
Tickets on sale now!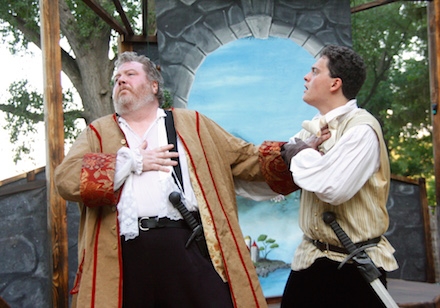 An exploration of love in all its forms, the crowning glory of Shakespeare's romantic comedies is a richly layered and endlessly entertaining play. Hilariously funny and deeply romantic, Twelfth Night features: a shipwreck, a clever heroine in disguise, twins that no one can tell apart, multiple cases of mistaken identity, a lovesick count, a lovesick countess, a pair of drunken pranksters, a duel (sort of), a pair of yellow stockings, a pirate, a fool, a madman, a bunch of lovers, a bunch of songs, one of the greatest practical jokes in all of literature, and a whole lot of smiling!
Tickets on sale now!




When Henry V dies and leaves his young son on the throne, the divisions in the kingdom break open and England erupts into civil war. The Wars of the Roses pit the house of Lancaster against the house of York — one led by one of Shakespeare's most formidable women, and the other driven by the ominous rise of the future Richard III.

Drawing on material from all three parts of Shakespeare's Henry VI, this sweeping epic features the first appearance of Richard III, two of Shakespeare's strongest women in Queen Margaret and Joan of Arc, the scene that gave birth to the phrase "the Wars of the Roses," a popular rebellion with the slogan "Let's kill all the lawyers!", and some of the most thrilling and intense conflicts that Shakespeare ever created.

All performances at Allan H. Treman State Marine Park, on Route 89 behind the Hangar Theatre.
Special thanks to Paragon Jousting for putting on such great pre-show entertainment this past weekend! We can't wait to bring them back next summer!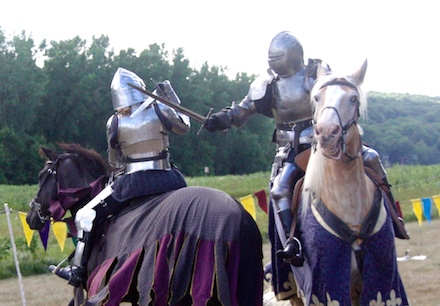 The Ithaca Shakespeare Company · Ithaca, NY 14850 · info@ithacashakespeare.org