Today Is The Final Joust!
Paragon Jousting put on a fantastic show before our production of Twelfth Night yesterday! And Sunday, July 17 is the last day to see them!

Come out to the park a little before 5 pm and see an awesome and awesomely entertaining display of knightly skill!

And then of course you can stay to watch ISC's epic production of Henry VI afterward!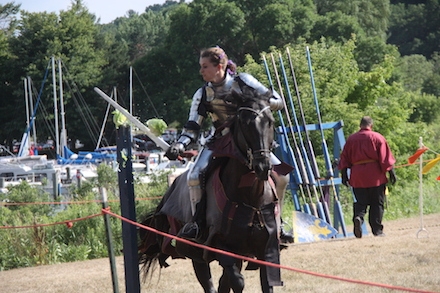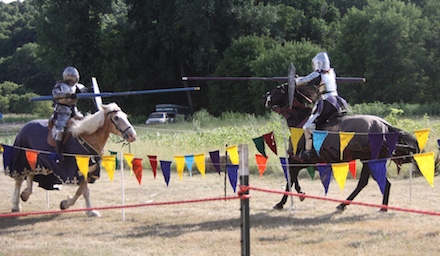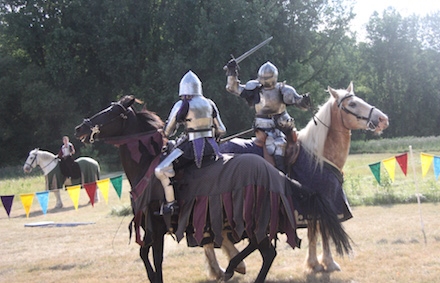 Twelfth Night
July 7, 10, 14, 16, 22, 24 at 6 pm
Tickets on sale now!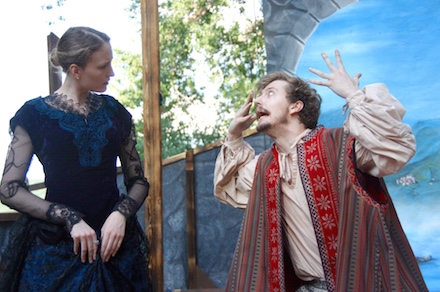 An exploration of love in all its forms, the crowning glory of Shakespeare's romantic comedies is a richly layered and endlessly entertaining play. Hilariously funny and deeply romantic, Twelfth Night features: a shipwreck, a clever heroine in disguise, twins that no one can tell apart, multiple cases of mistaken identity, a lovesick count, a lovesick countess, a pair of drunken pranksters, a duel (sort of), a pair of yellow stockings, a pirate, a fool, a madman, a bunch of lovers, a bunch of songs, one of the greatest practical jokes in all of literature, and a whole lot of smiling!
Tickets on sale now!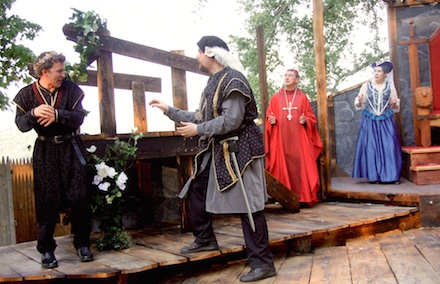 When Henry V dies and leaves his young son on the throne, the divisions in the kingdom break open and England erupts into civil war. The Wars of the Roses pit the house of Lancaster against the house of York — one led by one of Shakespeare's most formidable women, and the other driven by the ominous rise of the future Richard III.

Drawing on material from all three parts of Shakespeare's Henry VI, this sweeping epic features the first appearance of Richard III, two of Shakespeare's strongest women in Queen Margaret and Joan of Arc, the scene that gave birth to the phrase "the Wars of the Roses," a popular rebellion with the slogan "Let's kill all the lawyers!", and some of the most thrilling and intense conflicts that Shakespeare ever created!

The Ithaca Shakespeare Company · Ithaca, NY 14850 · info@ithacashakespeare.org