Giving Is Gorges Is Today!
Show your support for Ithaca Shakespeare today, August 28, by giving a gift as part of Ithaca's Giving Is Gorges event!
Show your support on our Giving Is Gorges page now
Giving is Gorges is a chance for our community to come together on a single day and collectively show our support for the causes we believe in. It was established by a collaborative group to celebrate the spirit of philanthropy in Tompkins County and surrounding areas. This is a unique opportunity to highlight how we can work together to share commitments and build a stronger sense of community. You have until 11:59 pm today, Friday, August 28, to be part of this great event!
Just a few of the things your gift will help ISC do:
Upgrade the stage and sound system for our summer 2016 shows
Expand our Shakespeare for Kids camp and offer scholarships for children who need assistance to attend
Create the lighting and sound effects for the battle of Agincourt in our February 2016 production of Henry V at the Hangar Theatre
Offer a second annual production at the Hangar Theatre in the fall
Continue growing and improving the largest classical theatre program in Central New York!
Ithaca Shakespeare NEEDS your help if we are to continue bringing great Shakespeare to the region! Donations in any amount are helpful, welcome, and go directly towards our productions and education programs.
You can also help ISC win additional prizes by donating: $500 prizes will be awarded to the organization with the largest single donation of the day OR the most donors in a 6-hour period during the day. But the only way to help us win these prizes is to donate!
Give a gift on our Giving Is Gorges page now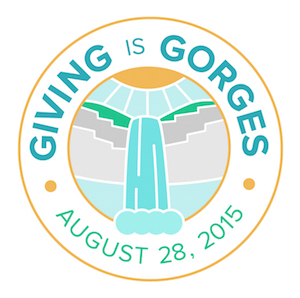 What if you want to give but miss the deadline for giving on August 28? No problem! We've got you covered. You can give a gift for the rest of the weekend by visiting our Giving is Gorges campaign page on GiveGab.com. (You may have to create a free account on GiveGab if you choose this option.)
Give a gift on August 29 or 30 here
Please help make Giving is Gorges day a great success, while helping to make 2016 a great year for Ithaca Shakespeare!
And mark your calendars — coming up first in 2016...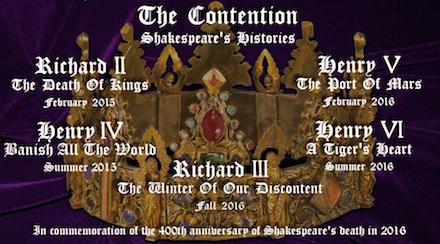 The Ithaca Shakespeare Company · Ithaca, NY 14850 · info@ithacashakespeare.org