ISC's 2015 summer season opens this Thursday!

The second production in our epic series of Shakespeare's history plays, Henry IV: Banish All The World, features an epic battle sequence, family drama, and the comedy of the irresistible, irrepressible rogue, Falstaff.

The ever-fresh, ever-funny modern favorite, A Midsummer Night's Dream, showcases feuding fairies, a love quadrangle, and the best bad actors of all time.
Want to see the shows for free?
Usher spots are still available for some performances.
Click here for more.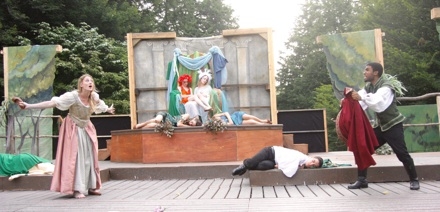 The Ithaca Shakespeare Company · Ithaca, NY 14850 · info@ithacashakespeare.org