An all-female cast takes on Shakespeare's great political tragedy!

Honor, betrayal, conspiracy, murder, swordfights, riots, ghosts, and one of the most brilliantly persuasive speeches ever written...

Don't miss the final weekend of this show that is drawing rave reviews from its audiences!
"Outstanding! I didn't miss the male actors one bit - the women were passionate, confident and talented. I was very enthralled. Quite impressive. I loved the set, the wine reception,
and how close we were to the action."

"Fantastic conception, wonderful acting and direction.
Loved it!"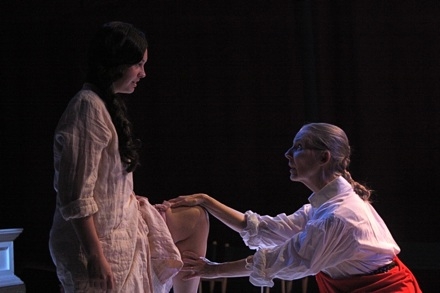 "This was my favorite ISC production yet. The performances are wonderful - all the actors so engaged & clear in their character realization. The direction by Amina is creative ( especially in the funeral scene) & makes the whole story so accessible
to the audience. I loved it!"

"Fantastic. This was the first time I ever understood Shakespeare."

"Awesome performance. Seeing an all-female cast was a powerful experience."
When: November 13-16, 2014
Evening performances at 7:30 pm, Sunday matinees at 4 pm
Where: Fall Creek Studios, 1201 N. Tioga St.
Thursdays are discount nights — all tickets just $12!
Regular tickets on other nights are $20, with student and senior discounts available.
Prize giveaways featuring a hotel and spa package from La Tourelle, dinner at Fine Line Bistro and a show at the State Theatre, and more
Seating is very limited, and some performances have already sold out, so...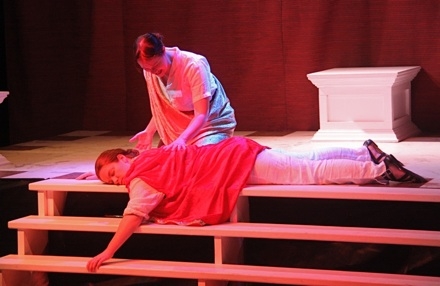 The Ithaca Shakespeare Company · Ithaca, NY 14850 · info@ithacashakespeare.org