A Shakespearean All Hallows Even:
Songs and Scenes Featuring the Witches, Ghosts, and (Hob)Goblins of William Shakespeare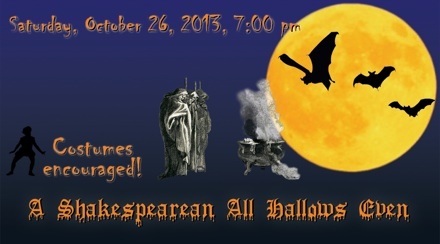 Come celebrate the witching season with us! Watch your favorite ISC actors perform spooky scenes and speeches from Hamlet, Macbeth, A Midsummer Night's Dream, The Tempest, and more, while 7 local musicians perform a collection of Shakespeare-inspired music spanning three centuries.

Costumes encouraged! We'll still let you in without one, but costumes make everything more fun. A selection of theatrical costumes will be available for lending to those who don't have their own, but we encourage you to come dressed in your Halloween best!

The studio will be "Tricked" out in Halloween decor, a variety of "Treats" will be served, children are welcome, and it will be a frighteningly good time for all...
When: Saturday, October 26, 2013, 7:00 pm
Where: Fall Creek Studios, 1201 N. Tioga St.
Tickets: $10 for Adults, $5 for Children 12 and Under
Tickets available online or at the door
Costumes encouraged!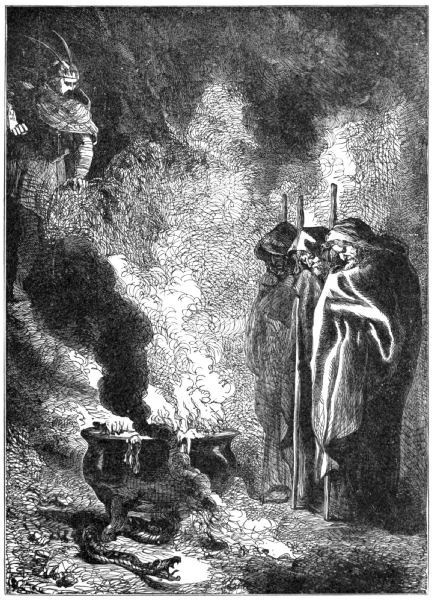 The Ithaca Shakespeare Company · Ithaca, NY 14850 · info@ithacashakespeare.org