The Tenth Anniversary of Outdoor Shakespeare at Cornell Plantations!
THE TAMING OF THE SHREW
July 12, 14, 20, 22, 26, 28

ROMEO AND JULIET
July 13, 15, 19, 21, 27, 29
All shows at 6 pm in the F.R. Newman Arboretum at Cornell Plantations
THE TAMING OF THE SHREW
Two forces of nature collide when Katharine and Petruchio go head to head in Shakespeare's classic battle of the sexes. Add in a foolish drunk, a mischievous lord, two disguised lovers, three tricky servants, a widow, a fake father, a dangerous lute, and multiple cases of mistaken identity, and you've got a recipe for plenty of comic mayhem. A brilliantly structured comedy that asks us to think carefully about the place of women in society...and the foolishness of men who think they have any say in the matter.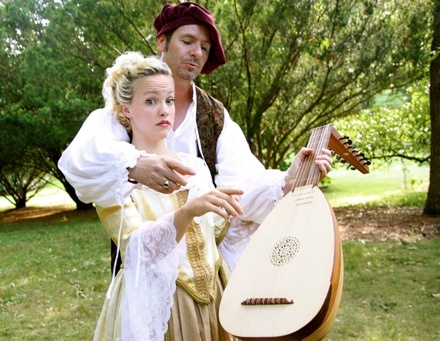 ROMEO AND JULIET
The most famous love story of all time, told with renewed intensity by the ISC. Love, hate, fear, pride, defiance, revenge...From the opening battle between warring families to the final tragic conclusion, get swept away in this tale of overwhelming emotion, dazzling swordfights, and poetic passion.