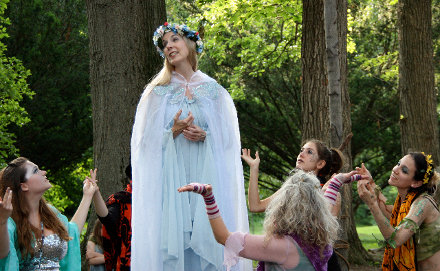 Thanks for your support this past year!
We were overwhelmed by the fantastic response to our production of A Midsummer Night's Dream this past July, and we can't thank you enough for your enthusiasm and support. We're looking forward to an even better summer in 2010, and we hope to see you all there again!
Speaking of which...

It's almost Halloween...
... which makes it the perfect time for us to announce our next show: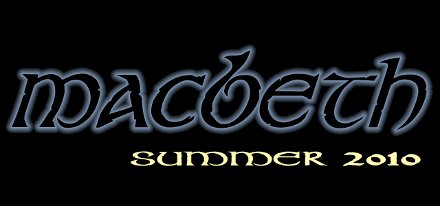 Witches...
Ghosts...
Madness...
Murder...
In July 2010, the Ithaca Shakespeare Company will continue its journey through the great tragedies with Shakespeare's most concentrated thriller, a profound examination of the psychology of guilt and the forces that influence human action...Macbeth.
Join us for this feast of swordfights, soliloquies, and the supernatural...not to mention one of the most fascinating (and frightening) couples in all of literature.
We're already hard at work planning this production, and we'll be sharing our progress with you over the coming months. So keep an eye on this newsletter and our website for more information, updates, and behind-the-scenes looks at the preparations for the show.

By the pricking of my thumbs,
Something wicked this way comes...

July 15-18, 22-25, and July 29-August 1, 2010